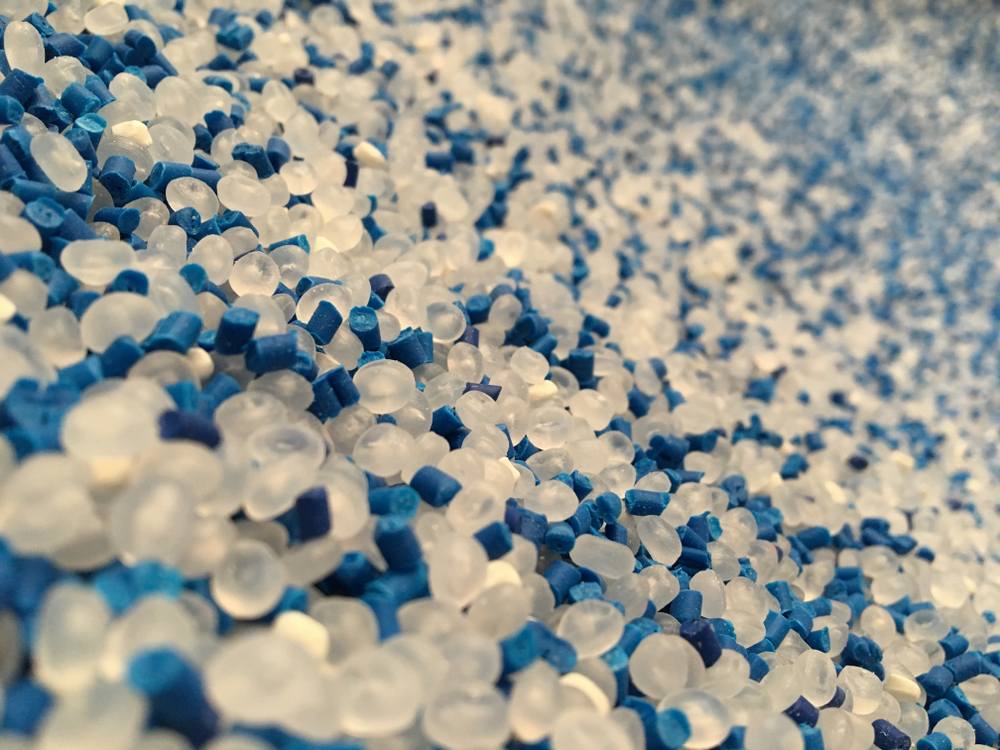 The quality, the credibility, and the good price. If you are searching for these variables while taking polymer purchasing decision, you are in the right place.
In this article we will show you why "GAP Polymers" will be your first choice to get all your polymers needs.
---
1- What makes you choose GAP Polymers over other suppliers?
There are many variables that the selection process depends on such as:
Price and the sourcing of product
Crude oil prices do not only change every hour but every minute. In such industry depending on crude oil prices, pricing is the most important variable to select your Polymers' supplier
GAP Polymers team make sure that our prices are fair, consistent, and appropriate.
When it comes to Polymers sourcing, GAP Polymers experts examine and choose the type of the raw materials we are dealing with.
We know that the Excellent quality affects every stage in the manufacturing process.
We aim to be the first international distributor in Africa and Middle East. The key for this is to be perfect interface between Polymers producers and manufacturers.
So we deal with all global reliable suppliers such as Sabic, ExxonMobil and Marlex.
We deal with every client as he is our only client. For that reason, we are eager to respond to your request in no time.
We assure that the time between your request and our respond is as short as we can.
If the good quality polymers aren't enough for you. If you need some special properties to your machines or the final product. We are perfectly willing to achieve all your technical requirements.
GAP Polymers have numerous resources in the Arabic peninsula Asia and Europe, with the capability to supply several types of Plastic from 1-7 in different classifications: 
Availability or lead time
In this ever-changing industry and in circumstances like Corona pandemic, availability becomes more critical than ever.
Here in "GAP Polymers" the lead time is our priority. We respond immediately on all clients' requirements. We make sure that they know if their requirements available or not. If the material is not available, we inform them when this specific material will be available.
We also have data stock of all our clients and their orders. We contact them from time to time to inform them with all the available materials.
GAP Polymers Products
PET (Polyethylene terephthalate) material is strong, clear as glass bottles, has good chemical resistance, and is low cost. It is suitable for many industries such as packaging. 
The global PET market is expected to reach $38,014 by 2023 at a CAGR of 6.9% from 2017 to 2023. 
HDPE (High Density Polyethylene) is used widely in various applications such as shampoo bottles, water bottles, piping, and cutting boards. 
According to STATISTA, global HDPE production is projected to reach 53.62 million metric tons by 2025. 
 
48 million tons is the yearly global use of PVC (Polyvinyl chloride) with growing demand. The reason is that PVC is one of the commonly used polymers, and it is used for many applications such as pipes, health care items, electrical wires.  
The PVC market is expected to register a CAGR of over 4% for the forecast (2022-2027) 
LDPE (Low-Density Polyethylene) and LLDPE (Linear Low-Density Polyethylene) are widely used because of chemical and mechanical resistance properties. Their grades can even be used for medical applications and food contact. 
The LDPE market is expected to register a CAGR of over 3% during the forecast period (2022-2027).  
The LLDPE market will witness a CAGR of 5.60% for the forecast  (2021-2028). 
PP (Polypropylene), PPCP (Co-polymer), PPHP (Homo-Polymer) are lightweight semi-crystalline materials with a wide range of properties by adding fillers and additives. 
The global polypropylene (PP) market is projected to register at a CAGR of 5.2% for the forecast period (2021-2028). 
PS (Polystyrene) is a thermoplastic material. Choosing between HIPS (High-Impact Polystyrene) and GPPS depends on the application. Each type of them has different properties. 
The global PS market is projected to register at a CAGR of 4.6% for the forecast period (2021-2028). 
Engineering plastics (PC, ABS, TPO) 
Engineering plastics have special thermal and mechanical properties than other commodity plastics such as Polystyrene and Polyethylene. 
The engineering plastics market is projected to register at a CAGR of more than 6% for the forecast period (2022-2027). 
2- What values does gap polymers brings?
Our primary business focus "Business Excellence"
Every established global company must have core business focus. Our primary business would be to focus in the "Business Excellence".
That's why we have "Business excellence" department in our company, whose functions consists of following up you from the time we received your requirements until you succeed in using the material in your company.
How many times have you purchased materials then you found out that it doesn't match your machines or your clients?
For that reason, you must deal with company with a strong customer support team. GAP Polymers customer support team is what differentiates our company from another market distributors.
Let me share with you a real case of one our clients who had already purchased raw materials. Then he found out that this type of material doesn't match with his machine. He contacted our customer support team.
Our customer support team reported that to our technical support who went directly to the factory and solved the problem by advising the client to add some additive.
Ability to handle large projects
GAP Polymers has the ability to handle the large projects by following some important steps. We aim to define our goals. Breaking it down to make the large project easier. Finally, we measure our success or failure in every stage.
GAP Polymers welcomes all partnerships with global companies and small converters. We believe that our cooperation will achieve great milestones. Great things in business are never done by one company.
We have already partnerships with global companies such as
Strong online strategy created just for you
We have strong online presence to help our customers to get in touch with us whenever they need. We are eager to build a strong long-lasting relationship with our clients. We have been helping them to stay updated at all levels.
We create new blog posts about the industry updates and the material pricing. Explore it in the blog section on our website.
We also launch email campaigns that covered all the industry trends, insights and more. You can subscribe now to GAP Polymers newsletter.
You can also follow us on Facebook & Linked. We will keep you on track in this ever-changing industry.
You can also join our interactive webinars with well-known plastic industry experts. You can discuss with them about all the current circumstances.
3- How we handle customer problems?
When we receive complaints, we record all the details of your complaints. Then we try our hardest to act quickly after discussing all the options that can satisfy you.
We also make sure that the problem solved with the competent team, then we will follow up with you.
According to that we have 3 Principles to be dealt with:
Customer support in GAP Polymers isn't just a department, it is the entire company. We support all our clients to achieve their goals to grow their business.
GAP Polymers customer support team will help you to perfectly use our materials.
We aim to communicate with our client's clearly and consistently. We use all communication tools to communicate with you. You can contact us via many tools such as our website, WhatsApp, Email, Facebook, and Linked in.
From time to time, you will receive from GAP Polymers a survey or a phone call to ask you about your experience with us. We will always be keen to receive your negative and positive feedback.
Ready to get this partnership started?
Contact us and and our team will be here for you.