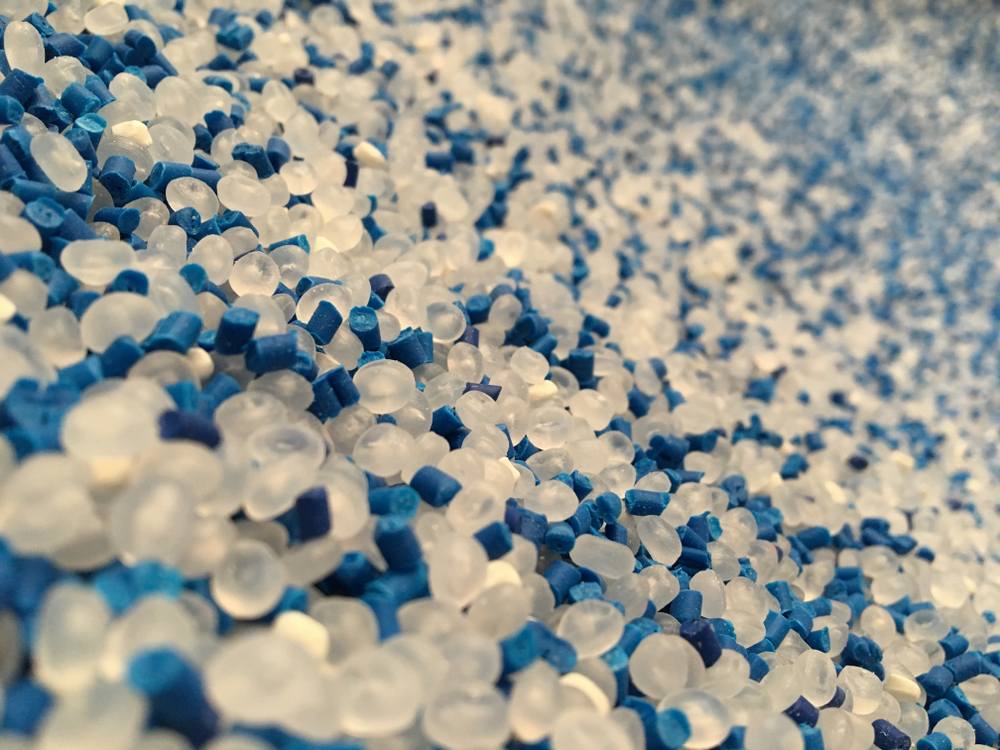 SABIC launched new copolymers & shutdown Yansab complex, Borouge products used in Saudi Arabian Project, Changes in PVC, PET, Ethylene & ABS Indicators!
The plastic industry is an ever-changing industry. That's why you have to stay on track with GAP Polymers weekly news.
Here are the top 5 plastic news that happened this week:
1- Sabic launches new copolymers resin for PV connectors & to Shut down Yansab complex.


Sabic, the giant petrochemical company, unveils a new copolymer with high performance. The polycarbonate-based copolymer resin will be perfect for photovoltaic connector bodies.
It will deliver good dimension stability, perfect heat resistance, well durability, flame retardance and low temperature ductility.
LNP EXL9334P resin with these unique proprieties will surpass another material such as PPE (Polyphenylene ether), standard PC, and glass-reinforced polymers.
"To help photovoltaic customers keep pace with industry trends, and to move from 1.0 to 1.5 kilovolt systems with our higher performance materials" this state was for Joshua Chiaw, Sabic Business Mangement, NORYL & LNP.
In separate context, Saudi SABIC'S Yansab to shut down complex for preventive maintenance for 53 days. The aim is to improve production efficiency.
It is worth mentioning that this shutdown will affect the financial results of the 1st and the 2nd quarters of 2023. They are working on limiting the potential impact on customers. It will also indicate about the anticipated poor demand pickup in the Chinese markets.
2- Borouge materials will be used in giant water pipeline project in Saudi Arabia.

Borouge, Abu Dhabi based, leading petrochemical company, will provide its materials to build the water transmission line in Saudi Arabia.
The Jubail- Riyadh water transmission line in Saudi Arabia used Borouge Borcoa HE3450 materials for steel pipe coatings because of its unique properties. It is long lasting, and it has an extensive track record.
"Borouge Borcoat 3-layer Polyethylene steel pipe provides protection against mechanical impact, UV degradation and external corrosion.
3- Ethylene prices quote steady in Asia


This week, ethylene prices quote stable in the Asian region. The main reason is the steady buying sentiments in the region.
4- PET Prices rise & PVC prices slide in GCC
PET prices gain in Gulf countries. This rise is on the back of the higher import offers from overseas suppliers and the surplus product avails.
When it comes to PVC (Polyvinyl chloride) prices, it drifted on behalf of the weak demand trends and the bearish supplies.


5- ABS Prices decline in Europe & stay stable in USA
ABS prices spot prices slide in the European region. The weak market demand sentiments and the competitive offers from overseas suppliers.
On the contrary, ABS Prices stay stable in the United States. This stability is a result of sufficient products avails.
---
Resins Pricing Updates
Material
Change
PE LLDPE Film Asia SE Spot CFR

15

$

⇓

PVC Asia NE Spot FOB

75$

⇓

PP Block Co-Polymer Bulk US Contract DEL

15

$

⇓
How will the 5 major polymers commodities prices change in the 3rd quarter?
Despite heavy demand on medical and packaging materials, all plastic commodity resins have been witnessing significant drop in prices in the next quarter. Let's get a glimpse of each material:
This is the week of polymers news coverage from "GAP Polymers".
Subscribe to our newsletter and stay updated!