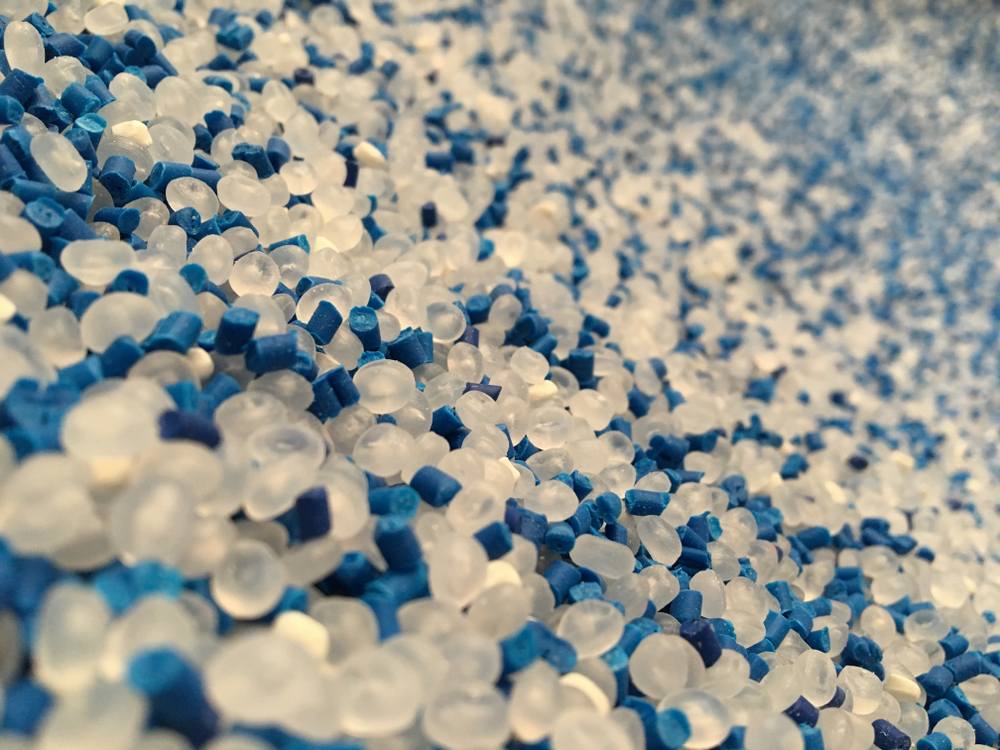 Are you still searching for plastic industry news and plastic raw materials prices?
Search no more because "GAP Polymers" will provide you with the latest news that happened this week in the plastic industry which will keep your competitors at a distance.
Here are the top 5 news that happened this week:
1- SABIC announced ISCC Plus certified Polypropylene compounds from recycled feed stock

SABIC, the global petrochemical company, has launched new range of PP (Polypropylene) compounds and STAMAX ™. It is based on ocean bound feedstock.
This new type is based on bio-advanced and renewable feed stock at Belgium.it can replace SABIC fossil-based grades. It offers same quality but without the need to lengthy technical validation.
It is targeted at the high-performance industries such as the automotive section. It will be perfect from many cars' components such as bumpers, door modules, tailgate structures and exteriors' components.
It also designed for recyclability and mechanically recycled products. The aim is to recycle the used plastics waste to produce high quality applications.
2- Borealis Expand its production of PEX in Europe & Cooperate with Clariant to produce new products
Borealis, the Austrian world's eight largest producer pf PP &PE,decided to invest EUR 200 mn to expand its production from PEX (cross-linked) Polyethylene and semi-conductive assets. The aim is to distribute it in European facilities.
This new type is designed to manufacture wires and cables. Borealis focuses on the new plant of PEX plant in Sweden, and the semiconductive compounds facility in Belgium.
Borealis depends on the growing demand for power cable jacketing and fiber optics. So, it will cooperate with Total energies to build a new facility to support the American PE market.
Worth mentioning that Borealis will cooperate with 3 global companies (Clariant, Siegwerk and Beiersdorf) to create a circular plastic packaging with distinctive designs and high-quality visuals.
3- Ethylene price indicators differ in ASIA from Ethylene prices in USA
Ethylene prices decline in the USA this week on behalf of week regional buying sentiments and ample product availability. The pricing trends and the week downstream pushed prices down.
Meanwhile, Ethylene prices quote stable this week in Asia although the higher naphtha and crude values. The reason is the quiet buying sentiments in Asia.
4- Propylene prices slip in Asia
Propylene prices decline in the Asia due to the weaker upstream energy values, sufficient availability of products and the regional demand trends.
5-

PE prices remain stable in GCC
HDPE, LDPE and LLDPE Prices were assessed steady this week in the GCC region. The reason is that the purchase pulse was reported to be flat. The stability including HDPE injection molding, HDPE blow molding and LDPE film.
Worth mentioning that the global upstream prices for Ethylene were mixed last week.
Resins Pricing Updates
Material
Change
PE LDPE GP Film EU Domestic FD
45$

⇓

PP Block Co-Polymer Bulk US Contract DEL
7$

⇓

PET Bottle Grade China Spot FOB

50

$

⇓
How will the 5 major polymers commodities prices change in the 3rd quarter?
Despite heavy demand on medical and packaging materials, all plastic commodity resins have been witnessing significant drop in prices in the next quarter. Let's get a glimpse of each material:
This is the week of polymers news coverage from "GAP Polymers".
Subscribe to our newsletter and stay updated!