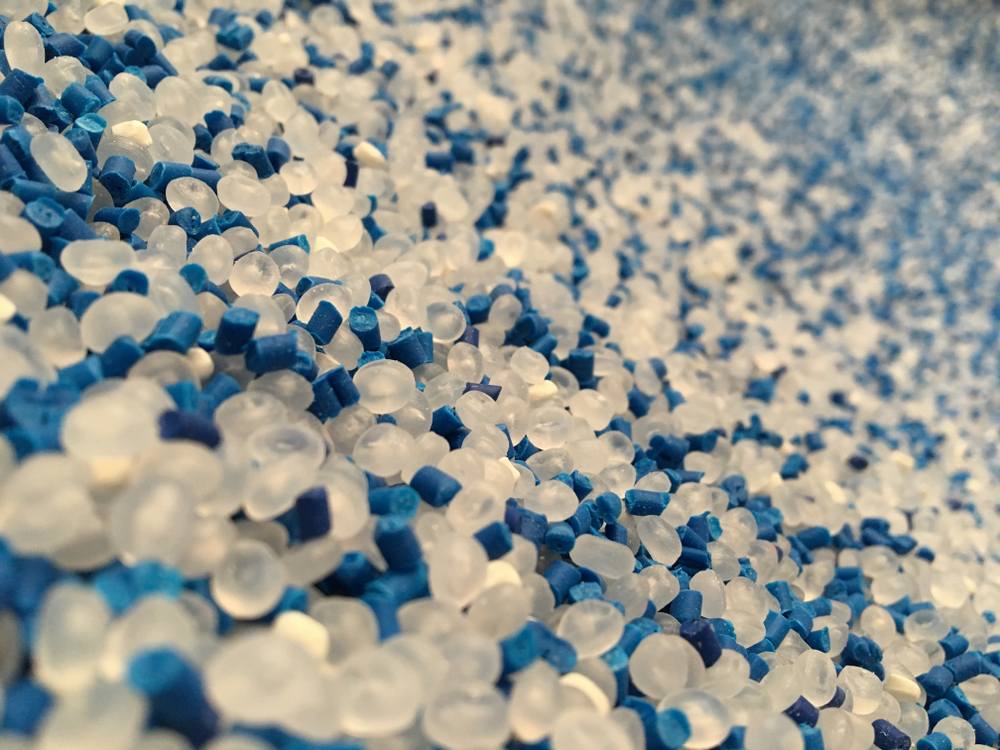 TotalEnergies uses PCR content in lubricant bottles, Amcor purchases rPE for packaging, and materials prices are updated!
As the year draws to a close, news in the plastics industry gets sharper, so this week's version is full of exciting news.

From market shifts to technological advancements, here are the top

5

news stories from the plastics industry.
1-

TotalEnergies

accelerated the use of recycled plastics in lubricant bottles.
TotalEnergies Lubricants, which produces a wide range of premium lubricants, has announced it will use 50% post-consumer recycled PE.
After the 2021 pilot on the quartz Xtra product bottles, they will apply the process of using 50% PCR HDPE.(High-Density Polyethylene)
Beginning in September 2023, all premium range bottles produced in France and Belgium, distinguishable by their platinum color, will be constructed mostly from TotalEnergies "rPE6314", a ready-to-use polyethylene compound.
They confirmed that they are carefully selecting recycled polyethylene from the plastic waste. The company aims to reach 1 million circular polymer metric tons by 2030.
2-

Amcor collaborates with Nova Chemicals to purchase

rPE

for packaging.
Amcor established a memorandum of understanding (MOU) with NOVA Chemicals Corporation, a leading sustainable polyethylene producer.
This MOU is for the acquisition of mechanically recycled polyethylene resin (rPE) to use in flexible packaging films.
Amcor's commitment to supporting packaging circularity includes increasing the usage of rPE in flexible packaging applications.
This supply agreement will help Amcor buy Syndigo rPE resin from Nova Chemicals facility in Connersville.
"This will support our aim to supplement our rPE supply to achieve 30% recycled material usage by 2030" stated the president of Amcor Flexibles, Fred Stephan. It will also help brand owners satisfy their needs related to recycled plastic content.
3- China's LLDPE Futures Experience Decline Amid Bearish Sentiment
On Tuesday, China's (LLDPE) futures prices registered a decline of 1.9%, as reported by the Dalian Commodity Exchange (DCE).
The most actively traded LLDPE futures contract for January 2024 marked a decrease of CNY 158 per tonne compared to the previous trading day's settlement.
According to the DCE data, approximately 1.6 million metric tons of LLDPE slated for delivery in January 2024 were traded on Tuesday.
It is worth mentioning that market participants hold a pessimistic outlook on the prospects of demand recovery.
The bearish sentiment in China's LLDPE futures market reflects the prevailing concerns and uncertainties surrounding the future demand for LLDPE products.
4- PP prices drifted globally due to sluggish sentiments

The PP market was sluggish maintaining the month's negative demand pattern. Processors have been limiting their purchases to the greatest extent possible
They aim to avoid peak prices during this cost-push price surge. Sensing decreased demand, PP manufacturers are likely to drop operating rates more this month, bringing PGP supply back into the spot market
The availability of spot resin has not increased significantly, but the lack of demand has been visible, and the market has responded by lowering a penny this week, leaving Prime PP prices up $0.07/lb from the July low.
5- LDPE Film Emerges as a Top Performer in the Spot Resin Market
The spot resin market experienced notable activity, with most driven by sellers amidst declining prices.
The standout resin in this dynamic market was low-density polyethylene (LDPE) film, which emerged as the most actively traded resin on the PlasticsExchange's spot platform.
It was closely followed by high-density polyethylene (HDPE) blow molding and injection grades. However, despite the significant trading volumes, the overall completed transactions fell below average, leaving room for improvement.
---
Resins Pricing Updates
| | |
| --- | --- |
| PE HDPE Blow Moulding Asia SE Spot CFR Week | $10 ⇓ |
| PS HIPS Asia SE Spot CFR | $5 ⇓ |
| PP Block Co-Polymer Bulk US Contract DEL | $4 ⇑ |
This is the week of polymers news coverage from "GAP Polymers".
Subscribe to our newsletter and stay updated!