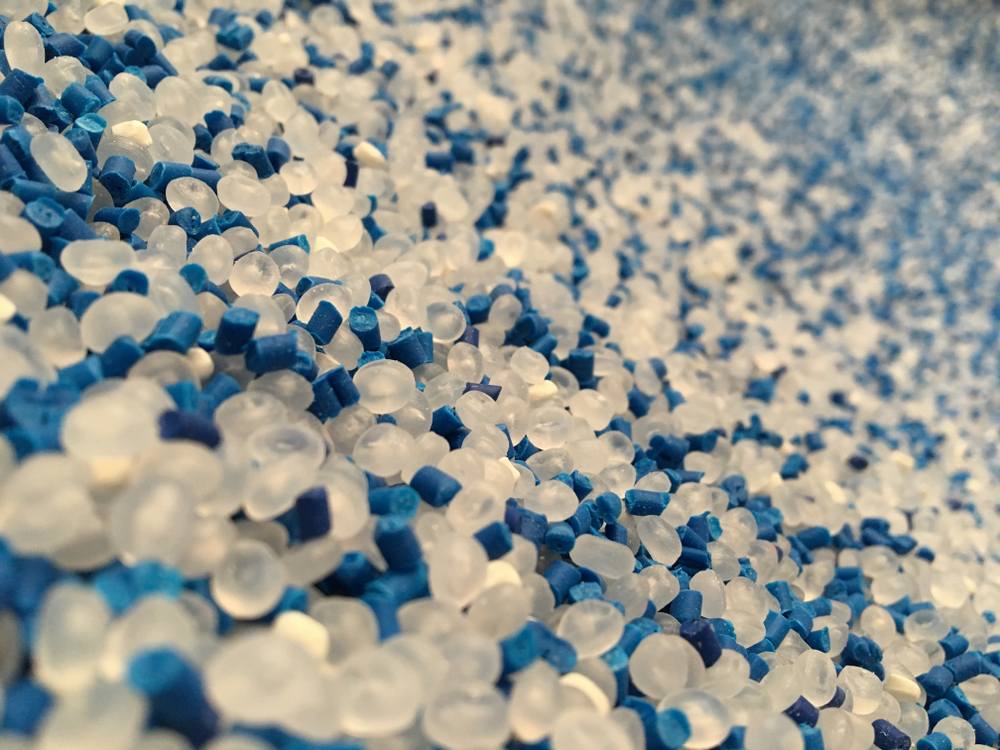 Automotive manufacturing depends on several raw materials for their production such as glass, metal, and aluminum. Plastics is one of the most important materials for this industry. It's enough for you to know that one third of the vehicles' parts are made of plastics that represents 30,000 parts.
To understand why is plastic the key material of the automotive industry, we will cover the following questions:
What is the role of plastics in the automotive industry

Which types of plastic raw materials are used in automotive industry

How Plastics plays a vital role in the safety of vehicles

What is the future of the plastics in the automotive industry
---
1- How plastics contributes to the automotive industry development?
To know why Plastic becomes one of the basic materials that used in the automotive sector, we should know the 2 reasons behind choosing plastic:
Plastic resins now are replacing metal material in the automotive sector, which can be better for two reasons:
Reducing CO2 emissions by as much as 10%.
Reducing vehicles weight.

"The commissioning of this new reactor will enable us to meet growing demand from our customers, including the automotive and medical specialty markets, for more efficient polymers that contribute to reducing the carbon footprint of end-use applications." This statement was for Valerie Goff, Senior Vice President, at "Total Energies" company in Belgium, which has started up a new reactor to produce plastic materials that can meet the growing demand for their customers.
Plastic material provides some unique properties such as:
Durability

Fuel efficiency

Weather resistance

Light weight
As per many parts of automotive applications are designed to a specific mission. They need material with unique characteristics that the plastic material provides. Every material must match with process called "Material qualification process". Through this process manufactures can ensure that the material is durable, compliant, cost effective and can yield energy.
2- What are the types of raw material used in automobile industry?
There are mainly 5 types of polymers that has unique characteristics made it perfect for automobiles manufacturing, Let's know why them specifically:
1- Polypropylene
Propylene (PP) is considered number one in automotive manufacturing for many reasons:
PP is easy to form, easy to weld and easily machined. Manufactures can transform it into fiber form. This allows them to create surfaces that can be used in cars.
PP has corrosion resistance and high impact.
it is Light weight
It has high strength.
It has perfect thermal properties.
It has good environmental performance.
It is low density material, so it reduces fuel consumptions.
That's why many parts of the automobiles are made of PP such as valves, racing splitters, fittings shrouds, chemical tanks, door panels, seat backs, console, etc...
2- PVC (Polyvinyl Chloride)
12 percent of the automobile components are made of soft PVC. PVC has the potential to be one of the most used polymer resins to manufacture automobiles such as:
PVC offers high chemical & corrosion & impact resistance.
PVC can be easily formed into rigid and flexible components.
PVC is environment friendly and cost-effective.
Because of the versatility of PVC that meet texture, size, and shape qualifications, it is widely used in many car parts such as indicators, knobs, door handles, cup holders, and dashboard components.
3-

PC (Polycarbonate)
Polycarbonate material offers a lot of functions in automotive industry because its unique characteristics such as:
Toughness.
Transparency and clearance.
Heat & impact resistance.
Stability and dimensional accuracy.
Good electrical insulation.
Strength
You can find PC in many automobile parts such as headlight lenses, car bumpers, truck cap windows, equipment glazing, and motorcycle windshields.
4-ABS
ABS is perfect material that meet all the consumers' needs for heavy applications because of its benefits like:
Cost effective
Impact resistance
Absorbing energy during impact
High heat tolerance
That's why it is widely used in many car parts such as housings, dashboards, interior panels and air deflectors.
5- HDPE
HDPE (High density polyethylene) has a lot of advantages that make it perfect for manufacturing vehicles components. It has unique properties such as:
Lightweight
Cost effective
Easy manufacturing
Manufactures use HDPE with PP (Polypropylene) to manufacturers many automobiles' parts such as bumpers, tanks, seats, trims, and batteries.
3-What about the Automotive Plastics market size?

There are a lot of benefits that support automotive market size growth. Automotive Plastics improve mechanical strength. They offer high design flexibility. They are also cost effective.
The automotive Plastics market was estimated at $18bn in 2022, and it is expected to reach $35bn in 2027 at a CAGR of 11% from 2021 to 2027. This forecasting takes us to the most important question:
4-How Automotive Plastics industry affects polymers demand?
Polypropylene and other resins are replacing metal material in the automotive sector. The polymers will see growing demand in the next 5 years according to the application scope in the automotive industry. Let's take these examples:
1- PP: Polypropylene demand will increase because automobiles manufacture will use it in cars' interiors and exteriors
2- ABS: ABS Consumption is going to decline as manufactures find many alternatives for it such as PP composites and Polystyrene
3- PC: Polycarbonate consumption will not be specific as it relates to the new application in car sensors that is supported by electrification and lighting requirements.
4- Plastic resins such as polyamide, polyethylene, and polypropylene will witness growth as they widely in electric vehicles.
5- How Plastics plays a crucial role in the safety of vehicles?
The safety is the main purpose that the manufactures aim to in this critical industry that's why they choose plastic materials. Plastics help in saving many human lives, Let's see how:
According to "NHTSA" the usage of plastics in car components saved nearly 613,501 lives between 1960 and 2012. Plastics used in seat belts, child seats, electronic stability control, windows, mirrors, and air bags.
Comparing heavy to light vehicles proves that the light vehicles are safer. The secret behind this is the better designing for the lighter vehicles with plastic materials.
Polymers are widely used in creating "crumble zones". These zones must be in the front of vehicles to absorb the energy from any impact. Crumble zone is acting like cushions to protect the vehicle as it will crumble to protect the passengers.
Polymers are also widely used in some parts to maintain passengers' safety such as:
1- Auto Glass that can prevent injuries during accidents that caused by glass shattering. They put plastic layers between two sheets of glass. These decreases shattering chances.
2- Vehicle Power: Plastics play a vital role in the power train of the automobiles. They made composite drive shafts of plastics and carbon fiber. These components can break up into small pieces when the crash happened. Composite drive shafts are also designed to deliver more power to the rear wheels of the vehicle.
6- How we can forecast the future of plastics in the automotive industry?
All doors are open for the plastic industry in the automotive industry. Automotive suppliers will depend more on the plastic suppliers. They are searching permanently for sustainable materials.
Plastic raw material distributers and suppliers aim to replace the glass that used in cars with polymers. For instance, they already achieved that in headlights and rear lamps with polycarbonate. In the future they will aim to replace all the glass in windows with polymers. They also aim to use materials with recyclable characteristics such as PET and bio-PET.
Plastic industry will contribute to achieving 2025 Corporate Average fuel Economy "CAFE" standards. These standards related to meet emission standards. Plastics can easily reduce vehicular weight and decrease fuel consumption. Studies approved that reducing the vehicles weights by 1 Kilogram will reduce 20 Kilograms of carbon emissions.