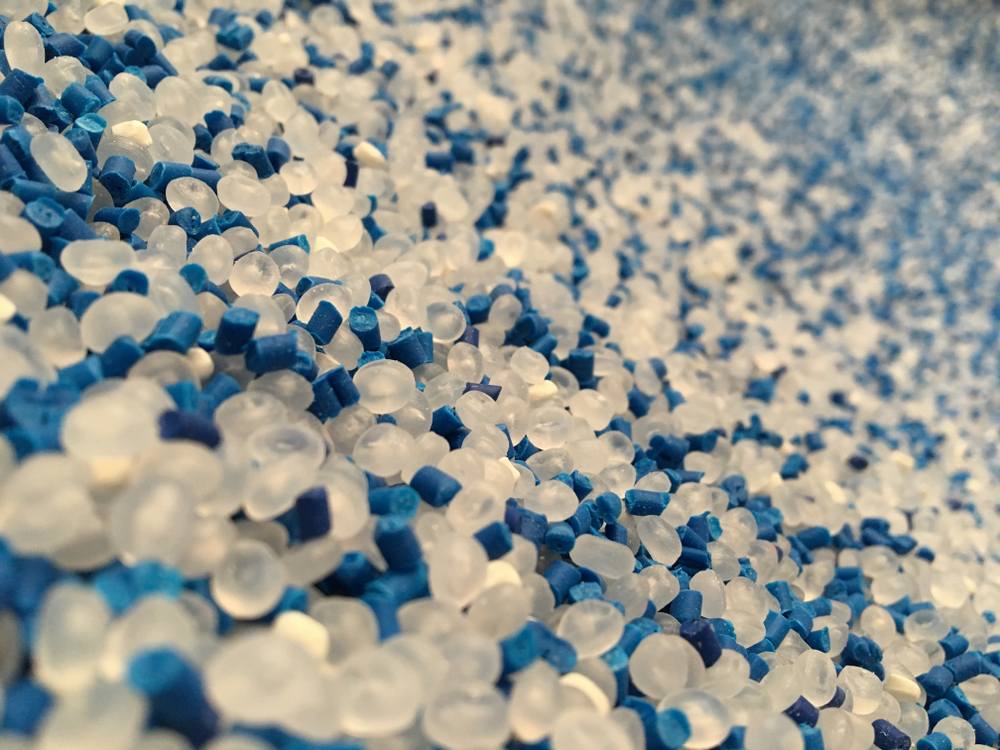 Starting with Choosing the right plastic raw material can save time and money for you. I

mpact resistance plastics are commonly used in heavy industries such as constructions, automotive parts, and military applications due to their unique mechanical properties and benefits such as strength and clarity.
To dig deeper in the impact strength, we must classify plastic types depending on there toughness.


In this article we will explore more about plastic materials' toughness beside the following points:


What is the impact strength?

How does impact strength affect your selection for plastic raw material?

What are the top high impact strength plastics?
---
1- What are impact resistance plastics?
Impact resistance plastics are a range of high performance materials which are strong, durable , and have fracture and deformation resistance.
Impact strength must be a main factor when choosing the raw material. It is all about how much resistance your final product can handle cracks. Has your final product enough energy to stand before it deformed?
You must know first the variables that can affect the impact resistance of the raw material. For instance, the temperature affects the resistance; Plastics gains resistance and toughness when they exposure to warm temperature. UV light is an influential factor also as it decreases plastic toughness.
2- How does impact strength affect your plastic raw material selection?
You have to consider the impact strength as a main factor especially when manufactures need to classify the raw materials for certain purposes such as PE(Polyethylene) and Polyamides.
Tensile strength must affect your selection when you are dealing with building structures. The reason is that these materials that used to build bridges must have high impact resistance against the environmental changes.
3- What are the top high impact strength plastics?
If you want to know the top materials with good impact resistance from the 7 types of plastic raw material, you have to know first each material's pros and cons and its applications. That is why we have collected for you the top 5 high impact resistance materials:
1- ABS (Acrylonitrile Butadiene Styrene)
ABS has unique properties makes it perfect material for manufactures in various fields such as automotive industry, building and constructions. Let us look at its properties:
Lightweight is the most important feature for ABS.
It offers chemical, heat resistance.
It offers tensile strength and surface hardness.
ABS Pros


ABS is ideal to use it in heavy -duty applications.
It is a cost-effective material.
It has outstanding insulating properties
It has excellent resistance to alkalis and acids.
You can easily use it 3D printing and injection molding as it is low melting.
ABS Cons


ABS is sensitive to solvents so it can be damaged by specific substances like acetone.
ABS is not good at external use.
It has low resistance against UV, but you can handle this if you use UV resistant coating.
ABS Applications

You can find ABS in various applications as you can find 6000 grades from ABS, the following are its best applications:
Electrical applications.
Automotive parts.
Sports equipment.
Household products.
Musical Instruments.
Properties
| | |
| --- | --- |
| Tensile Strength | 22.1 - 74.0 MPa |
| Density | 1.01 - 1.20 g/cc |
| Melt Flow | 0.10 - 35 g/10 min |
| Mold Temperature | 29.0 - 120 °C |
| Melt Temperature | 170 - 320 °C |

2- PC (Polycarbonate)

Here comes the turn of PC (Polycarbonate) that comes in high level in impact strength, let us dig deeper in its properties:
Polycarbonate has excellent dimensional stability.

When it comes to thermoforming, it thermoforms well.

You can use PC in wide temperature range at melting point: 155

°C

.

It has good electrical properties.
PC Pros


When it comes to transparency, PC is considered the plastic alternative for the glass.

Regarding strength, PC is stronger 250 times than glass and stronger 30 times than acrylic material.

PC has excellent electrical properties.

PC preserves its rigidity even under high temperature.

PC has an advantage to beat the glass which is the lightweight.
PC Cons


Polycarbonate needs very high temperatures while processing.

PC is sensitive material to scratches

PC can expand easily

PC can be expensive for some manufactures
PC Applications

Polycarbonate can be widely used in the following applications:
Windows.

Protective goggles

Face shields.

Architectural glazing for building to protect it from damage.

Electrical barriers and components.

Machine Guards.



Properties
| | |
| --- | --- |
| Tensile Strength | 28.0 - 75.0 MPA |
| Density | 1.03 - 1.26 g/cc |
| Melt Flow | 1.0 - 18 g/10 min |
| Mold Temperature | -220°C |
| Melt Temperature | 250 - 343 °C |

3- HDPE (High Density Polyethylene)
HDPE Offers high rigidity and toughness. It has distinct properties such as durability and tensile strength. Let us dig deeper into HDPE Properties:
HDPE can withstand heavy loads.
HDPE can be easily molded so it can be easily.

HDPE is resistant to acids and many common solvents.

When it comes to recycling, HDPE can be recycled easily.
HDPE Pros


HDPE is resistant to UV, oils, alcohols, and acids.

It is perfect for manufacturing outdoor applications.

It has outstanding durability

It is cost effective material
HDPE Cons


It is not good enough to withstand weather changes.

It is flammable and difficult to bond.

It has no resistance to oxidizing acids and chlorinated hydrocarbons.
It has high thermal expansion.

HDPE can be composted.
HDPE Applications
Chemical & fuel Tanks

Pipe fittings

Bottle Caps

Cutting boards

Food Containers




Properties

| | |
| --- | --- |
| Tensile Strength | 7.60 - 43.0 MPa |
| Density | 0.924 - 0.995 g/cc |
| Melt Flow | 0.025 - 1610 g/10 min |
| Mold Temperature | 5.00 - 65.6 °C |
| Melt Temperature | 130 - 280 °C |

4- High Impact polystyrene (HIPS)
HIPS (High Impact Polystyrene) is a thermoplastic polymer that can be used in lower heat applications. It offers high impact strength and stiffness. Here are pros & cons:
HIPS Pros


It has high fatigue resistance.
Hips plastics are colorless and transparence.
HIPS plastics have excellent flow properties.
They are easy to handle and color.
HIPS Cons


HIPS plastics take a long time to cool.
You must be careful while using High impact polystyrene as it is very flammable
Hips has little resistant to organic solvent.


HIPS applications
Machinery parts
HIPS plastics are widely used in vacuum forming applications.
Screen printings
Food trays
Shower cabinets
Properties
| | |
| --- | --- |
| Tensile Strength | 42 MPa |
| Density | 1.08 g/cc |
| Melt Temperature | 20 - 50 °C |
| Mold Temperature | 210 - 270 °C |
5- Polyamide-imide (PAI)
Polyamide-imide (PAI) is extremely stiff type of plastics, it is perfect choice when you manufacture applications that need tight tolerance. Let us look at its advantages and disadvantages:
PAI Pros


PAI is extremely durable and flexible.
It has low thermal expansion.
It has significant tensile strength
It is soft and smooth
It has good mechanical capability
PAI Cons


PAI is not good at water absorption.
It has electromagnetic resistance.
PAI is difficult to process.
PAI is expensive.
HIPS Applications
It is widely used in textiles, carpets, and clothes
Wire coatings
Fishing lines
Electrical connectors
Properties
| | |
| --- | --- |
| Tensile Strength | 62.1 - 122 MPa |
| Density | 1.40 - 1.58 g/cc |
| Melt Temperature | 315 - 360 °C |
| Mold Temperature | 0.7 °C |



Still wondering which material is the best for you?
Contact us and our team will be in touch.