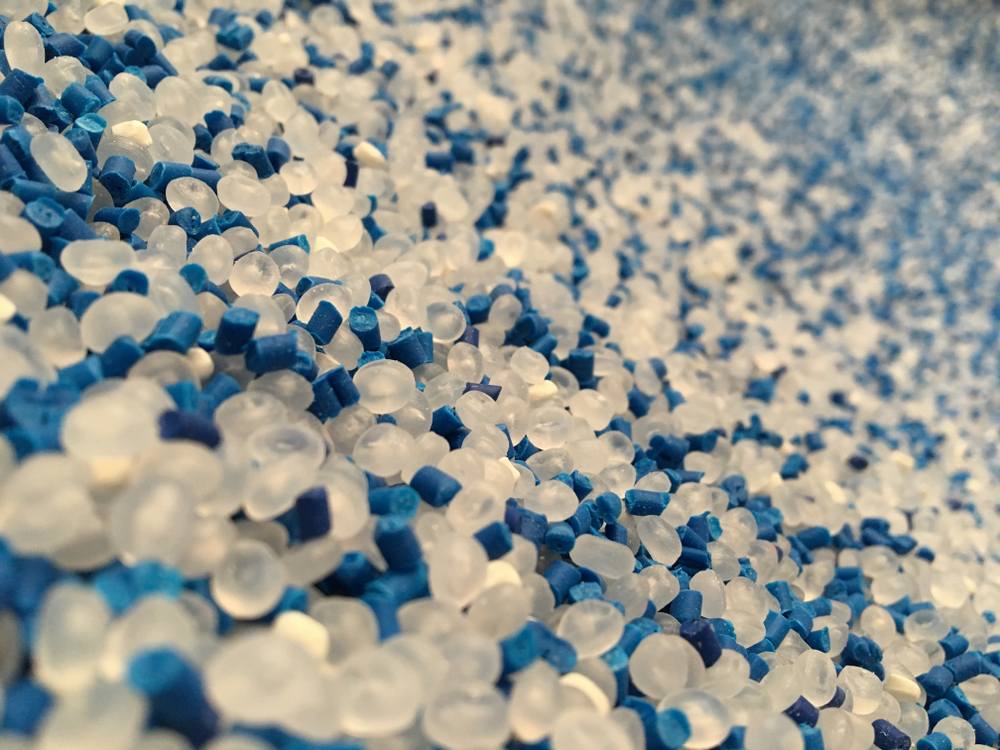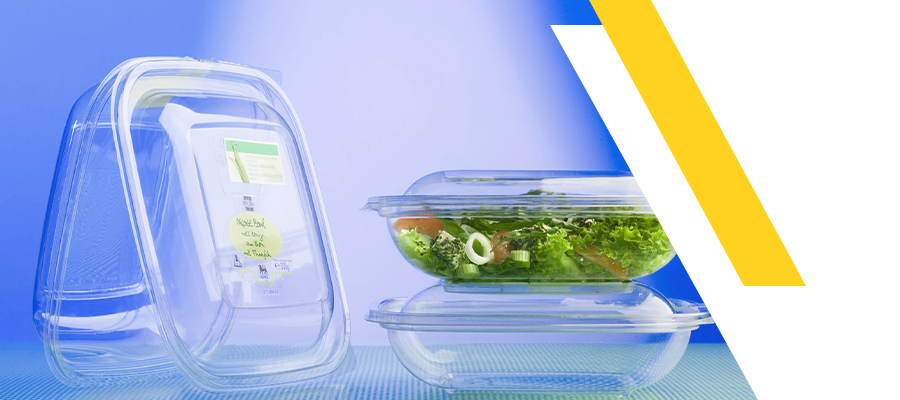 Do you know that the global plastic packaging market size is expected to reach $375.6 billion by 2027 at a CAGR of 4.3% during the forecast period (2021-2027)?
The right choice of packaging material can affect distinct factors. It affects preventing damage and sustainability.
This article takes you through the debate of PVC VC PET for plastic packaging to help you choose the right material for your product.


You will get to know:

1- What are the several types of packaging materials?
2- How to choose the best plastic raw material for packaging?
3- PVC guide (Pros & cons)
4- PET guide (Pros & cons)
5- Which material is better PVC or PET?
---
1- What are the several types of packaging materials?

There are many factors you must consider while choosing the best material for your product. For instance, reducing costs, sustainability. You must also have about the final form of the packaging. The packaging must be durable, protective, and customized.

You can choose from several types of packaging materials such as:
Foam is made up of Polystyrene beads. Its biggest advantage is that consumer can reuse more over one time.
They are made of thick cardboard. Its biggest disadvantage is that it does not guarantee protection for your product.
They are metal sheets. It is ideal for food wrapping as it does not stick to it. Its significant disadvantage is that it does not bear moisture.
Glass packaging is more attractive for customers. Diversity is the most important feature for Glass packaging. You can choose between Glass jars, bottles, and containers. It also provides diverse colors, shapes.
Here comes the best choice for most manufactures. Plastic resins are widely used in several industries. The market for plastic packaging market depends on various industries such as healthcare and food and food & beverages. That is why the plastic packaging industry is expected to grow continuously.
2- How to choose the best plastic raw material for packaging?
There are a lot of steps you should consider while choosing the best raw material for your plastic packaging. It will affect you in every process. For instance, Purchasing process and manufacturing process.
At least you must choose it to depend on some critical features such as
You must choose first the type of packaging. Do you want the material for flexible packaging or rigid packaging?
Flexible plastic packaging is widely used in pharmaceutical companies and production companies. You must choose the material that can be easily shaped
Rigid plastic packaging is widely used in plastic jars. You must choose the material that has solid structure to protect your product.
Shrinkage of the material
You should try to select plastic resins that have the lowest shrink rates, as there are type of resins shrink during molding process.
Polymers crystallization vs amorphousness
Choosing semi-crystalline materials can be difficult to process but it improved the thermal and mechanical properties.
Amorphous resins can be advantageous because they offer wider processing windows.
When selecting the best resins, you must consider resin classes that have various tensile strengths, elongation, and tensile modulus.
Worth mentioning that every thermoplastic resins has strength properties that can be modified.
It is best to know the published testing data from resin manufactures. It shows the material performance in each chemical. That is why we suggest testing the material with the specific chemicals.
Enviromental compatibility
There are environmental conditions to consider while choosing plastic resins such as exposure to UV light and high humidity especially for applications such as medical devices.
You must also consider that parts which exposed to cold or hot conditions need rating resins accordingly.
After you considered all these factors, you must deal with production experts to make your final decision and to choose the final determination of the specific grade. Here comes the critical question:
3- What are the top plastic resins for packaging?
There are many types of plastic resins that can be ideal for packaging, but if we minimize the list, we can say that there are four plastic resins can be perfect for packaging:
PET is lightweight, strong and can be thermoformed to many applications.
It ranks third in use after PE and PP. It is strong. It has resistance to chemicals and oil.
It has three types (HDPE, LDPE and LLDPE). This variety helps manufactures to choose the best type for their products.
It has good resistance to fatigue which makes it perfect for packaging.
When it comes to taking decisions, you will discover that PET and PVC are the most used in packaging. So, you should read the answer to the next question. It describes the pros and cons of each material:
PVC plastic (Polyvinyl chloride) has unique properties that makes it ideal for packaging.
It is made by suspension polymerization process.it has rigid structure so it withstands with extreme temperatures.
PVC Packaging Pros:
It is hard and durable.
It can be easily formed. You can find it in many designs and shapes.
It is compatible with machines especially shrink-wrap machines.
It has perfect resistance to alkalis and chemicals.
It features good tensile strength.

PVC Packaging Cons:
PVC poses health hazards as it emits hydrogen chloride.
It is not virtually clear as it has a light blue tint.
It is not usually acceptable in recycling programs.

PET plastic is ideal for packaging especially food packaging. PET does not react to food and beverages. It is also strong and clear.
PET is made by the polymerization of ethylene glycol and terephthalic acid.
PET Packaging Pros
PET has FDA approval for food contact, so it is perfect for food packaging.
PET is lightweight
It can withstand with UV rays, so it is perfect for most thermoformed packaging designs.
It has high recyclability that allows manufactures to convert it into new materials.
It is durable, transparent, lightweight, shatterproof, and inexpensive.
PET Packaging Cons
PET has low heat resistance.
PET is derived from crude oils
PET is not biodegradable and susceptible to oxidation.



6-

PVC VS PET: w

hich

is better for packaging PVC or PET?
To know the perfect answer for this question, we must consider two critical factors:
Based on price of oil, PVC prices are more stable as it contains less oil than PVC. But collectively PET is less expensive than PVC about 20%.
PET has higher thermal conductivity. it consumes less energy while molding process.
Manufactures can recycle PET easily unlike PVC as it returns to sheets PVC recycling is more expensive and difficult.

Now the answer is resolved in favor of PET.
Click Here for more information about PVC and PET and downloading their data sheets.