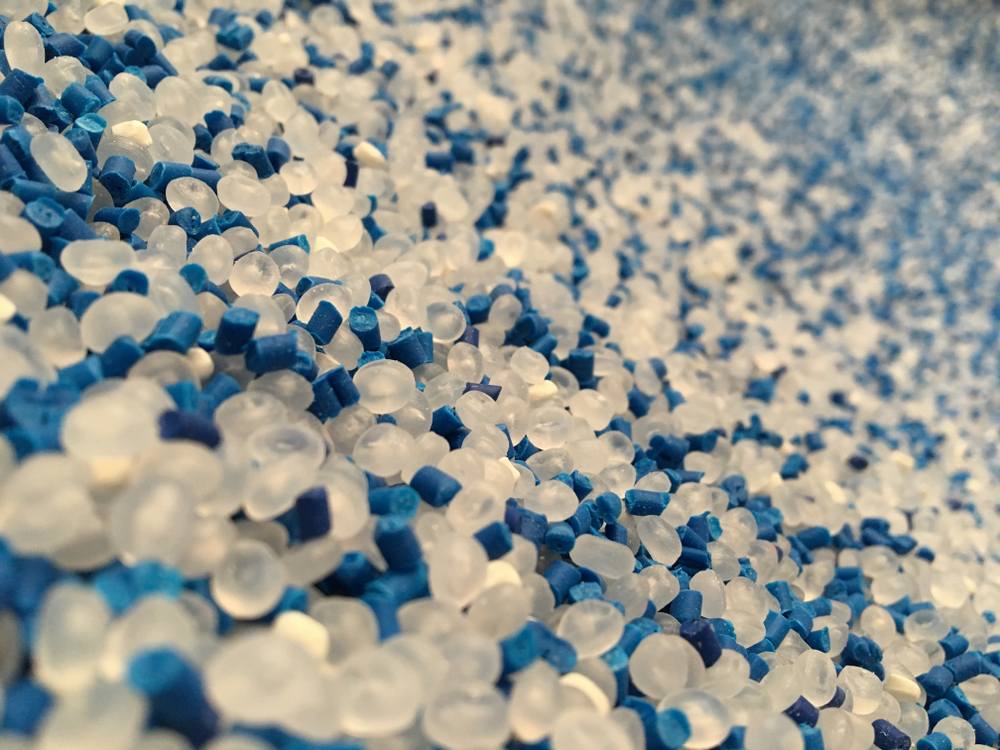 Behind every good company, a good logistics strategy. Logistics comprises all the arrangements, tactics and plans that bring the services to the point. Regarding the plastic industry, success is related to client's satisfaction.
In this article we will share with you the most critical

5 logistics challenges

and how GAP Polymers handles them.
Planning for capacity & labor shortages.
Saving money while freight costs rise.
Managing complex networks.
Applying ESG plans to the ground.
Dealing with growing consumer pressures and the media spotlight.
---
Here in GAP Polymers, we believe that logistics challenges are among the many challenges that we permanently work on and develop. Now for the really important question:
What is the connection between logistics & plastics industry?

First, we have to mention the importance of logistics especially after facing the global supply chain crisis after the pandemic and the Russian Ukrainian war.
The forecasts confirmed that interruptions will continue into 2030. Starting from labor shortages up to material shortages.
How "GAP Polymers" took advantage of logistics to grow worldwide?
First, establishing a well-formed logistics management system helped us to come up with practical and innovative ideas to increase the supply chain effectiveness.
In the second phase, we aim to improve our raw materials movement. Our clients can be serviced at any time. The secret behind this is improving our logistics infrastructure occasionally.
A further advantage is maintaining up to date communication between the supply chain and raw materials warehouses.
Finally, we believe that missing the delivery on time might result in our clients' loss which is extremely critical. That's why we make sure that we serve you with safe shipping.
Now let us deep dive into the logistics problems and solutions.
1. Planning for shortages in capacity & labor
It is no secret that the labor market in the plastic industry is facing some issues. Here in GAP Polymers, we try our hardest to manage this crisis with fewer losses, Let's see how:
Improving daily workforce scheduling operations:
In this ever changing logistics industry, we are facing many challenges such as supply chain disruptions. This taught us a very precious lesson which is adapting new smart technology to schedule all missions.
That helps us to reduce labor issues and to respond quickly to any emergency.
Employees development:
We do our best to develop our leaders as they will supervise the frontline employees. This simple strategy is highly effective especially in the plastic industry that depends on technical skills. It is essential to make sure that the leaders have all the skills they need to train their staff.
2. Saving money while freight costs rise

Replacing wood pallets with plastic pallets has a significant effect on saving the money of shipping. But the plastic industry is facing a lot of challenges since the Russian war has begun.
And the big challenge that we are trying to handle here in GAP Polymers is: "How to save money as freight costs rise?"
We depend on some tips to save costs such as:
Buying in bulk which allows our company to benefit from one shipping charge instead of the multiple shipping cost.
Consulting with our expertise on ground to know what we can do to reduce costs.
Consolidating our raw materials orders as possible as we can. By this strategy we can reduce our shipping costs.
3. Managing complex networks

Dealing in such a market that faced changeable circumstances like the plastics market. Network complexity keeps growing. GAP Polymers as an international distributor have to keep pace with these rapid changes in local market costs.
We aim to set up an international network that provides us with the changes impact service delivery. We also want to be aware of analysis and visibility for multi-layer networks.
4. Applying ESG plans to the ground
ESG plans represent all social, environmental and governance action plans. It also represents the budgets, responsibilities, timeframe of the business activity of our company.
Here is GAP Polymers strategy to put ESG plans into action:
We start setting our strategy by outlining our 2030 aim. Our broader objective now is to sell 1 million tons of polymer material globally by 2030 while being the top distributor in Africa.
Now we can say that we have a sharp vision for what we want to achieve, so our next stop is to have all the resources to accomplish ESG goals.
We are setting clear plans to handle the problem of supply and demand, reducing sourcing and operating costs.
GAP Polymers' last step is building out a clear strategy that contains a comprehensive guide. The secret behind serving this strategy is the integrating between our departments into the entire process to achieve these goals.

5. Dealing with growing consumer pressures and the media spotlight.
We aim to respond to consumer trends. There are new trends every day in polymer trading and related industries such as the packaging industry.
Our larger goal now is understanding our clients in depth so we can ensure customer satisfaction. Here is our detailed plan:
GAP Polymers has a long journey to study our clients, we collected all data that can help us know their needs. We talked to our clients and Plastic industry leaders.
We zoomed out to study the plastic industry in depth to know every small detail related to:
Market Insights
Market Forecasting
Raw Material prices indicators
Plastic industry updates and trends
We want to establish two-sided communication between us and our clients by sharing with them all this data. We used our social media platforms to share our ideas through and get our client's feedback permanently. We are also trying to meet directly with them in the exhibitions to hold face-to-face
Contact us and learn more about working with GAP Polymers.